Message from the Chair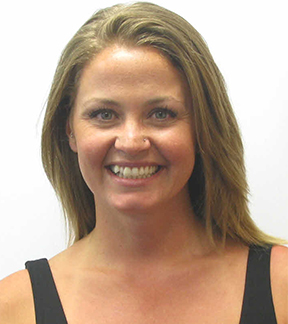 Geosciences at FAU offers students a variety of educational and research opportunities, with emphasis on three signature themes: Earth Systems Science, Human-Environmental Interactions, and Geospatial Information Science. Students in our program particularly benefit from the combination of a strong geospatial high-tech program and a plethora of nationally and internationally acclaimed field-based faculty expertise on earth and human-environmental sciences. The learning experience is greatly enriched through the examination of critical real world environmental and societal issues, such as climate change, sea level rise, environmental degradation and restoration, vulnerability and sustainability, and much more. Travel is an inherent part of much of our research and learning. Our faculty and students have footprints all over the world – from the Florida Everglades to the Amazon in Brazil, the Arctic to Pacific islands, across Africa and Asia, Europe, as well as South America.
Based on the U.S. Department of Labor, the growing demand for geoscientists outpaces the number of students earning geosciences degrees and there will be a significant shortfall of geoscientists by the year 2024. The National Science Foundation has invested millions in response to this challenge facing our society. The key to the success of this campaign is to get more students to discover geosciences earlier, better understand the exciting and rewarding experiences of this field, and choose geosciences as a fulfilling career.
Our geoscience graduates are in high demand by employers and find success in a number of career paths. Students may earn a Bachelor's, Master's, or Ph.D. degrees in Geosciences, and can also choose to pursue our popular undergraduate or graduate GIS certificates. We are a leader in distance learning and select Bachelor's, Master's degrees and GIS certificates can be completed fully or partially online. Geosciences is also a key contributor to FAU's M.S. in Environmental Science program and has close ties with the Center for Environmental Studies.
Please explore our website and contact us should you need more information or have any questions. We are delighted to help you explore geosciences further and share with you how our students and faculty have been exploring the world!
Tiffany Briggs
Chair & Associate Professor in Geosciences
Mission
The Department of Geosciences will provide students with high-quality science education and expose them to professional practices and research centered on Earth Systems Science, Human-Environmental Interactions, and Geospatial Information Sciences. The Department aims for excellence in teaching, research, and creative activity, and strives to serve the university, local, regional, and global communities through its research, degree programs, certificates, course offerings, professional training, mentoring, outreach, and creativity.
Promotion and Tenure Guidelines (pdf.)
Geosciences Strategic Plan (pdf.)