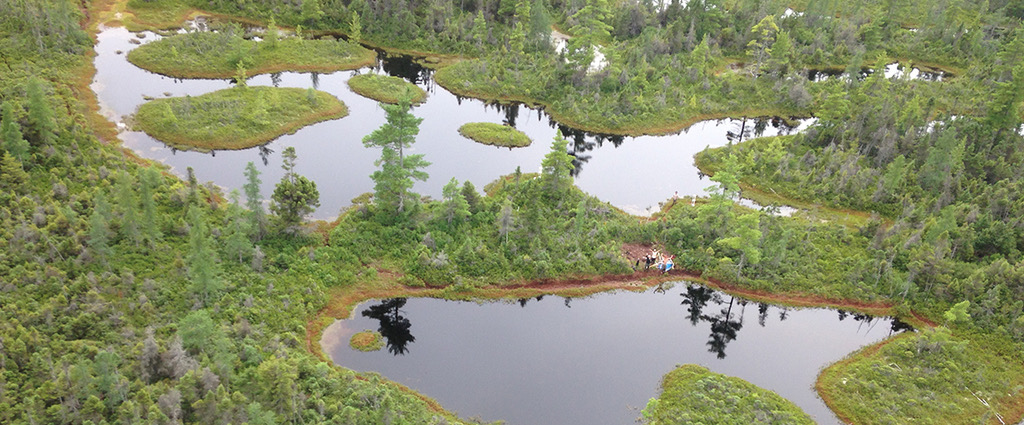 Xavier Comas Published in Geology
Xavier Comas, Ph.D., is a Professor in FAU's Department of Geosciences whose research was published in Geology . Xavier's recent NSF-funded study is titled "Evidence for glacial geological controls on the hydrology of Maine (USA) peatlands," authored by collaborator Xi Chen, Ph.D., from the China Agricultural University in Beijing; and co-authored by Andrew Reeve, Ph.D., from University of Maine; and Lee Slater, Ph.D., from Rutgers University-Newark. This research focuses on the use of geophysical and hydrological methods to better understand the role of northern peatlands as contributors of methane gas releases to the atmosphere. Methane is a greenhouse gas of critical importance for climate change since it is about 30 times more efficient than carbon dioxide at trapping heat.
Comas explains the work from this recent study, "Some peatlands show clusters of surface pools that correlate with buried esker deposits. These glacial deposits are very permeable and therefore may induce vertical water flow resulting in increased downward transport of carbon that accelerate methane gas production. That means that these deposits may represent a previously unrecognized control on methane dynamics in peat soils that may result in the development of hot spots for methane gas production and release. It is important that we properly quantify methane gas sources if we want to understand how they may get disrupted with climate change." 
"We have been investigating the hydrology and carbon dynamics of peatlands in Maine for more than 15 years, since I was a Ph.D. student at Rutgers." Comas continues, "since then the collaboration between FAU, Rutgers and University of Maine has been growing stronger, now with the addition of China Agricultural University."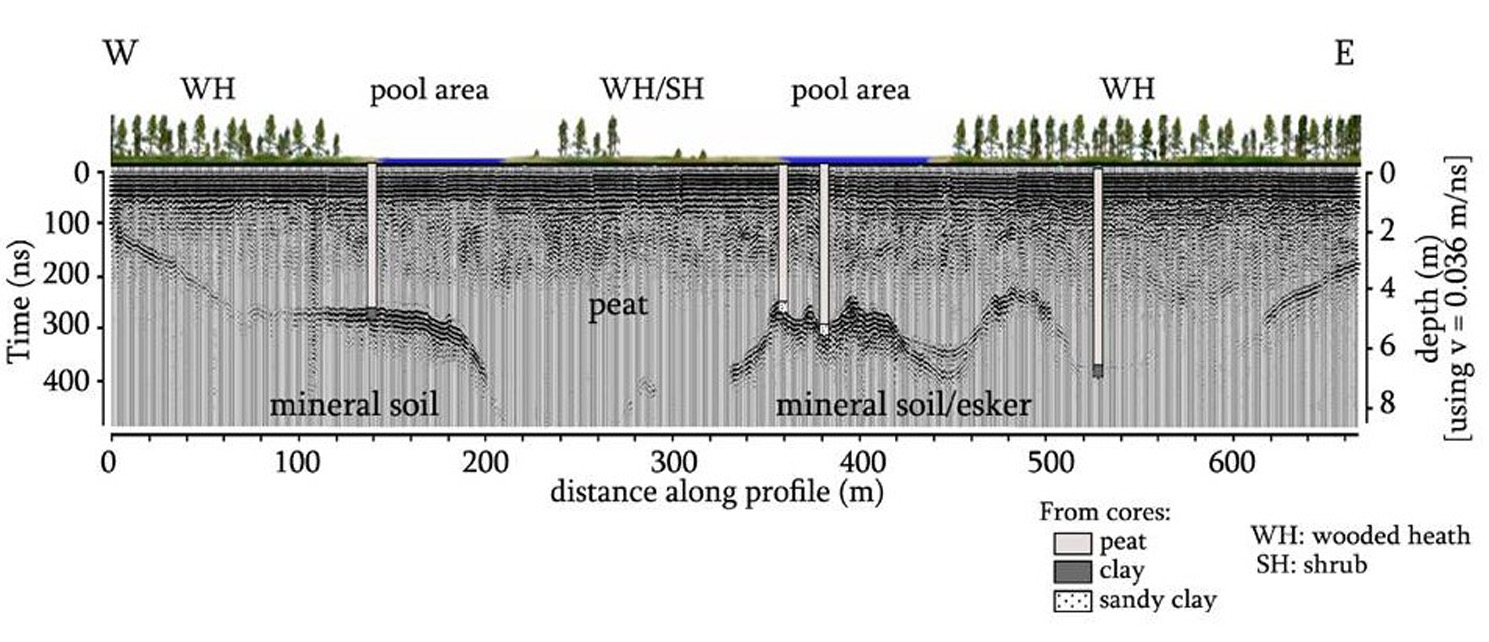 Read more about Xavier Comas's research and the Environmental Geophysics Lab.