Events
Department News
Congratulations to PhD student Molly Smith who won the second place of Illustrated Paper Award of RSSG at AAG last week. Her paper is entitled as "Sand Analysis Using a Combined Spectroscopic and Microscopic Technique"

Congratulations to our students who receivedawards at the American Shore & Beach Preservation Association (ASBPA).  Julie Cisneros wins 2017 ASBPA Educational Award.  Corey Aitken wins 2017 ASBPA Nicholas Kraus Coastal Scholar Award. 

Dr. Comas will be the new president-elect for the near surface focus group of the American Geophysical Union (AGU) starting in 2017. Congratulations!
Recent Publications
Doyle, K and Hindle, T. 2017. An Examination of Wildlife Crime on the Treasure Coast: Do Crime Detection Rates Differ on Conservation Lands? 
Liu, W., and Li, X., 2016. Life Cycle Characteristics of Warm-Season Severe Thunderstorms in Central United States from 2010 to 2014.

Briggs, T.M.R., and Elko, N., 2016. Natural and Human-Induced Dynamics on Big Hickory Island, Florida.
Zhang, C., D. Selch, and H. Cooper, 2016. A Framework to Combine Three Remotely Sensed Data Sources for Vegetation Mapping in the Central Florida Everglades.
Stay Connected
Department of Geosciences
Florida Atlantic University
777 Glades Road, Boca Raton, FL 33431
Phone: 561-297-3250
Campus Map
About the Program and Industry
The Department of Geosciences at Florida Atlantic University is housed on the Boca Raton campus and offers undergraduate and graduate degrees in various subfields of the geosciences. The three main areas of focus in the department are earth systems science, human-environmental systems and geo-information science.
We are proud of the research specialties that we have developed in hydrogeology, paleontology and paleo-environments, human-environmental modeling, and urban and regional development. The Department places a strong emphasis on fieldwork, GIS, remote sensing and other analytical techniques in geospatial modeling, and encourages interdisciplinary research.
Highlights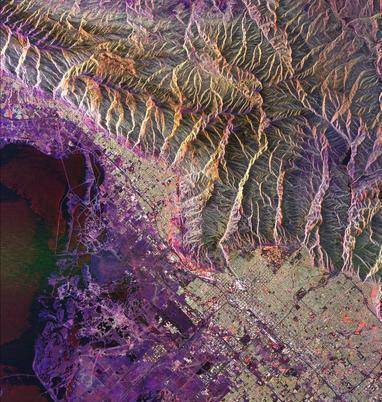 NEW: Online Programs
Bachelor of Arts in Geography and Geographic Information Systems Certificate  Learn More
Geosciences now offers a fully online B.A. in Geography that will give students an understanding of not only where phenomena are located upon the Earth's surface, but how they came to be there. Geographic Information Sciences (GIS) is emphasized to analyze these spatial relationships.  
Also available to all students are fully online GIS Certificates. 
Student Spotlight:
National Conference on Beach Preservation Technology
Katherine Brutsche from the Coastal Hydraulics Laboratory, ERDC, with  students who received scholarships  to attend the conference:  Corey Aitken, William Warren, Madeline Rubio, and Thomas Shahan  all under the tutelage of  Dr. Tiffany Roberts Briggs  of Florida Atlantic University.
Undergraduate Research
FAU Student Wins Top Prize at LSSF!
FAU undergraduates presented their research at the Life Sciences of South Florida Undergraduate Research Symposium (LSSF). The symposium took place at Broward College, North Campus and showcased the scientific work of undergraduates from all over South Florida. Congratulations to Sarah Mitchell, who is mentored by Dr. Xavier Comas and Dr. Evelyn Frazier, for winning the first place poster award at LSSF! Sarah's presentation was titled Investigating Ground Penetrating Radar (GPR) Limitations and Potential for Detection of Gopher Tortoise Subsurface Nests
FAU Undergraduates Present at Regional Research Conference.
Four FAU undergraduate students (pictured left to right) Lauren Kuzbyt, Jesse Greathouse, Mark Olson, and Michael Mahoney  presented their research project entitled, Using Water Isotopes, Nutrients, and Water Level Data to Evaluate the Hydrologic Interactions Between a Constructed Wetland and Surrounding Urbanized Areas at the Southeastern Section of the Geological Society of America on April 1st, 2016. This project, under the research mentorship of  Dr. Tara Root , was supported by an OURI Undergraduate Research Grant.
Get Started
For Prospective Students
Centers & Labs
For Research and Resources
Associations
For Professionalism & Advancement