Stay Connected
Department of Geosciences
Florida Atlantic University
777 Glades Road, Boca Raton, FL 33431
Phone: 561-297-3250
Campus Map

About the Program and Industry
The Department of Geosciences at Florida Atlantic University is housed on the Boca Raton campus and offers undergraduate and graduate degrees in various subfields of the geosciences. The three main areas of focus in the department are earth systems science, human-environmental systems and geo-information science.
We are proud of the research specialties that we have developed in hydrogeology, paleontology and paleo-environments, human-environmental modeling, and urban and regional development. The Department places a strong emphasis on fieldwork, GIS, remote sensing and other analytical techniques in geospatial modeling, and encourages interdisciplinary research.
We're Hiring three Assistant Professors of Geosciences:
---
Pursue a Degree in Geosciences
Students that study Geosciences have the opportunity to experience all that nature has to offer. And at FAU, the world becomes your classroom - with a strong field-based research component that includes study areas throughout South Florida and across the globe. Learn more.
Highlights
NEW: Online Programs
MS in Geosciences, BA in Geosciences, BS in Geosciences and GIS Certificate  Learn More
Geosciences now offers  online M.S. in Geosciences, B.S. in Geosciences with a Geography focus and B.A. in Geosciences with a Geography focus degrees that will give students an understanding of not only where phenomena are located upon the Earth's surface, but how they came to be there. Geographic Information Sciences (GIS) is emphasized to analyze these spatial relationships.  
Also available to all students are fully online GIS Certificates. 
Geosciences' Rabindra Parajuli and Professor Markwith Published in the Biological Conservation Journal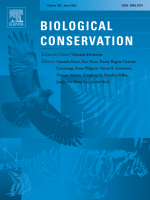 The study titled, "Quantity is foremost but quality matters: A global meta-analysis of correlations of dead wood volume and biodiversity in forest ecosystems" focuses on how dead wood is crucial for forest biodiversity. This study uncovered that on top of dead wood quantity, dead wood quality attributes are critically important for the biodiversity of dead wood-dependent species and hence, should be given priority in forest management and biodiversity conservation interventions. Read more.
Professor Caiyun Zhang Published in Environmental Research Letter Journal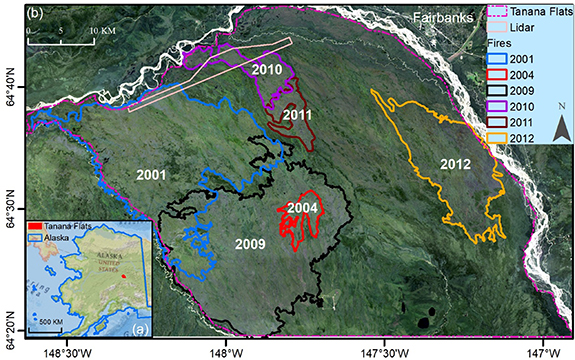 The study titled, "Linking repeat lidar with Landsat products for large scale quantification of fire-induced permafrost thaw settlement in interior Alaska" focuses on quantifying fire-induced thaw settlement at large scales (>1000 km2) by exploring the potential of using Landsat products for estimation of fire-induced thaw settlement across a well-studied area representative of ice-rich lowland permafrost in interior Alaska. Read more.
Faculty and Student Research
Field Camp in Southern Appalachians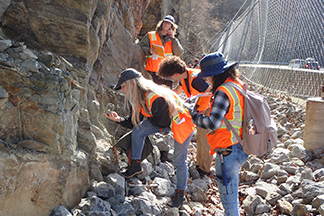 Geoscience undergraduate students visited the southern Appalachians as part of the GLY4750 Field Method Course during a nine-day trip over Spring Break. The 11 students explored Cove Lake State Park, Davidson River Campground, and Santee State Park. The class studied sites of geological interest to practice field techniques. View photos.
Research on Tidal Flats is 'Wake Up Call' for U.S. Coastal Communities
Weibo Liu, Ph.D., senior author of the study and an Associate Professor, Department of Geosciences, and researchers, have developed a novel approach that quantifies change patterns of tidal flats from a spatiotemporal perspective using data collected across time. Their study is one of the first to investigate correlations between tidal flats and urban areas using this technique. Read more.